Tuesday, November 17, 2009 at 05:54PM
I'll be back with lots of photos and stories from this awesome past weekend spent with Cheryl, but until then I'll indulge myself with a quiz, first seen here.
1. Where is your cell phone? In my purse at the moment.
2. Your hair: recently underwent a drastic change, from something like this:
to this:
Having bangs makes me feel like a kid again, but I love it!
3. Your mother: is the hardest working person I know (besides my dad, of course). We totally butt heads, but we also get along amazingly well because we're so much alike. It sounds cheesy, but she's truly an inspiration. :)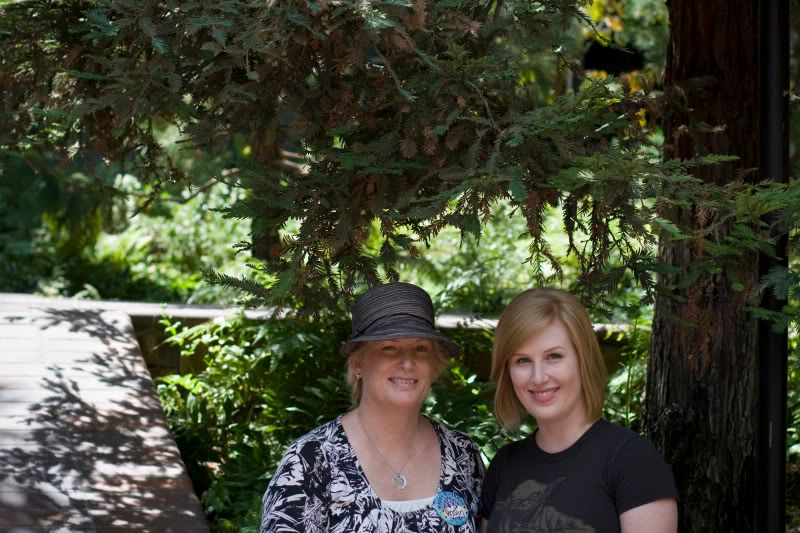 4. Your dad: is one of the funniest, cheekiest people I know. He gets such a wicked glint in his eye!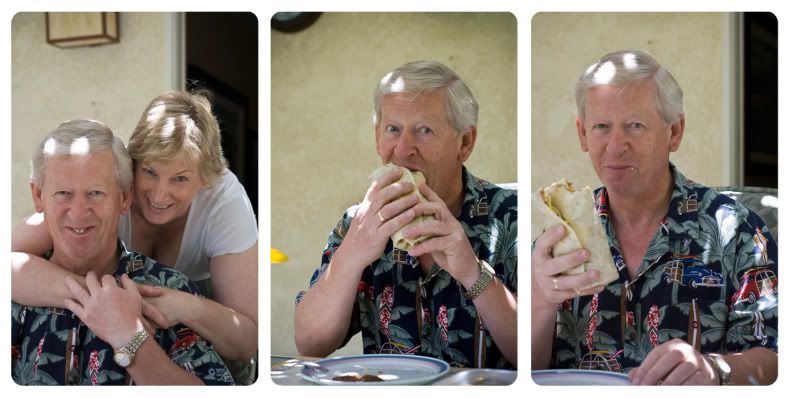 5. Your favorite food: Coke.
Well, and sushi and my mom's spaghetti and scampi from The Olde Ship. And Mindy's almond cookies.
6. Your dream from last night: Pass!
7. Your favorite drink: See above. Also fell in love with Pumpkin Spice Lattes this fall.
8. Your dream/goal: Right now, it would be to make a living at photography. I'm thinking Nancy and I need to go into business together, because she'd keep me on track and in the black. :)
9. What room are you in: the office.
10. What is your hobby? Digital scrapbooking.
When I first discovered it four years ago, I couldn't believe my luck, I'd finally found something artistic that I could do! (Always sucked at painting, drawing, crafts, etc.) That led to a deeper love of photography and now I have more creative outlets than ever. So thankful for that.
11. What is your fear? Heights. Cliffs. Spiders. Bugs in general. That pretty much covers it.
12. Where were you last night?
(Disneyland.)
13. Something you are not: Unsympathetic. I can't help but understand someone else's point of view or being empathetic. However, if you're being irrational, that's another story...
14. Muffins: Um, are good? But I'd prefer a cupcake.
15. Wish list items: Have to be honest and say it can be rather long, but the things topping it right now are a new iMac (it's official, I finally took it in and the part costs almost as much as getting a new one), an iPhone, an Instax camera and to get my camera professionally cleaned.
16. Where did you grow up? In Bergen, Norway until I was four, then we bumped around SoCal for a bit until settling in Orange County for the better part of my childhood.
17. Last thing you did: Answered the phone.
18. What are you wearing? Long cream cardigan, black patterned top, light brown pants, flats, glasses.
19. Your TV: loves Chelsey Lately, Glee, The Big Bang Theory, How I Met Your Mother, Modern Family, Community and Project Runway. Quite good taste, if you ask me, but the thing has a mind of its own.
20. Your pets: Well, clearly,
And they're not technically mine, but I somehow also wound up with these Terror Twins in the house:
And eventually I'd love to wind up with one of these sweet faces:
Frenchies are soooo cute! :)
21. Your friends: Are amazing. I'm incredibly lucky that they're still around, putting up with my crap!
22. Your life: Getting better all the time. [Except when I'm down with the stomach flu.]
23. Your mood: Determined not to give in to this cold!
24. Missing someone: Haven't seen the BFF in more than a week! Boo!
25. Vehicle: A 2003 Corolla with none of the trimmings - not even power windows/doors! But I still love my wee beep beep. Its been very good to me and my wallet.
26. Something you're not wearing: Hmmm...I'm gonna go with contacts. ;)
27. Your favorite store: Banana Republic. And of course Etsy! Plus I can't forget B&H for all things photo.
28. Your favorite color? Oh boy. There's lots! Been wearing a lot of purple, teal, pink and grey lately.
29. When's the last time you laughed? Just now, reading Katie's latest rant on Facebook. The girl knows how to crack me up!!

30. When's the last time you cried? Watching Up this past weekend. How can you not?
31. Your best friend: I'm lucky, there's a handful I consider to be the best. :)
32. One place you go over and over: Target. Who doesn't love it?
33. One person who emails me regularly: My mom. And Nancy.
34. Favorite place to eat: At home. And maybe Five Crowns. :D
35. Where do you want to be in six years: Wherever it is that I'm happy and successful. I wouldn't mind having a bun in the oven (at least) by then either!
Okay, I'm tagging my mom (you can do this on Facebook, I'll show you), Nancy, Nikki and Caroline! I want to hear what my most faithful commenters think. :)
in
personal