Wednesday, November 25, 2009 at 06:54PM
I seriously cannot believe it's time for Thanksgiving...where did this year go?? But of course I'm super excited that it's here, love all the cooking and catching up and hugging that goes on when we gather. :)
I'm still working on photos from the Faded & Blurred photowalk I did this past Saturday in downtown LA (Bill and Lesley arrived Monday night so we've been enjoying their company), so lest this be a photo-less post (oh, the horror!) I thought I'd share some of my current fave photos by other photogs. There's so much inspiration to be had on Flickr!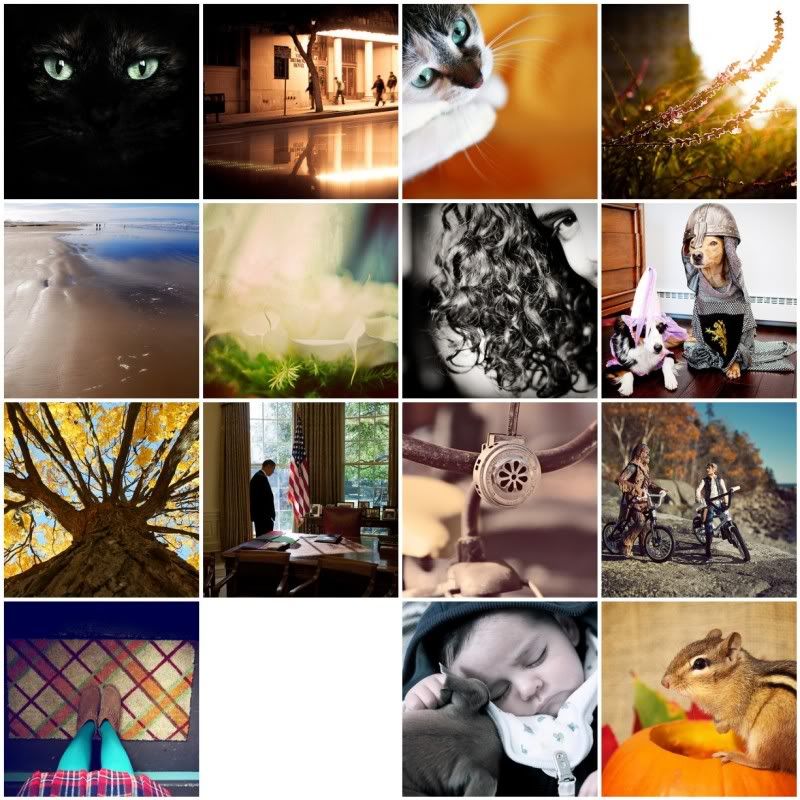 1. chufa, 2. Untitled, 3. canica en, 4. F&BDowntownLA-27, 5. Pismo Beach 1, 6. calla lilies, 7. Untitled, 8. Untitled, 9. Summer/Fall/Winter/Spring [EXPLORED!], 10. P102009PS-0129, 11. Griffith Park Sidecar Rally 5, 12. Glory Days, 13. welcomes, 14. rotten, 15. Puppy Love, 16. Harvest Chipmunk
I guess I'm loving those fall colors right now.
I'm feeling incredibly thankful for friends, family and Dante. You're all the reasons I've made it through the past year! I'm also thankful for my camera, my job, my Disneyland pass and Photoshop. :)
Here's hoping everyone has a wonderful Turkey Day! And if you're not in the States, I'm sorry but I hope you have a great rest of the week. ;) I'll be back with a full report!
xo
tagged
flickr,
thanksgiving
in
personal