Thursday, November 5, 2009 at 08:40PM
I can't believe I never shared about my first Faded & Blurred photowalk! I had initially learned about the new photography group (open to all photo enthusiasts) through Nancy, because one of the main organizers is a teacher of hers over at Tri-Community Photography Center (which I will be attending in the spring, I'm proud to announce). You should check them out even if you're not local - some great tutorials and discussions going on in the forums!
So I had missed the first couple of walks they held, but was determined to make the one at Griffith Park the weekend before last. Not only were we shooting the 38th Annual Sidecar Rally, but afterwards we'd be exploring the abandoned zoo, which is the original site of the L.A. Zoo that they've made available to the public (no, not creepy at all...). And they also offer prizes to winning shots! I didn't win, but I was still really pleased with what I was able to capture.
I should note that when I'm nervous or around people I haven't met before, I'll crack jokes. It's a nervous habit; laughing (especially when it's shared) always calms me down. So, when we gathered round at the beginning to go over the game plan, Frank was saying that they [those at the rally] were all chromed up, shiny, roaring to go, and I before I knew what was happening I was saying "And those are just the guys!" About half the group turned around to look at me. I can only hope I didn't turn too red, but at least most of them were laughing. A few later asked if I'd seen anybody I liked (the minimum age of the rally participants was 50), hardy har har. Guess that'll teach me!
At any rate, I had an awesome time. Mindy, Sean and Nikki caught up with us just before we headed up the hill to the abandoned zoo, which made it even more fun.
Without further ado, here's a few of my favorites. To see the full set (with my comments/explanations), click here.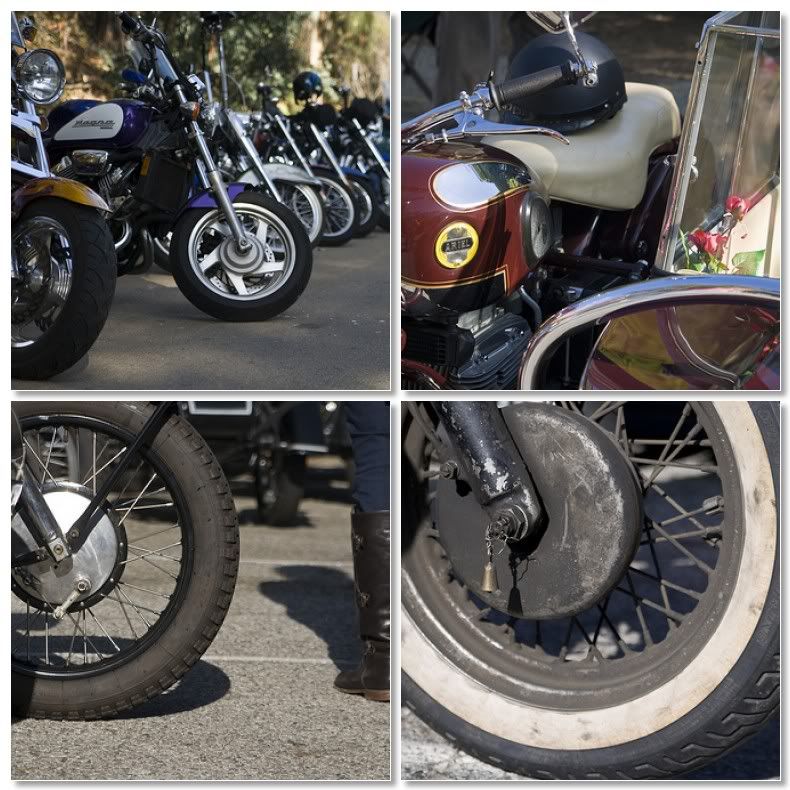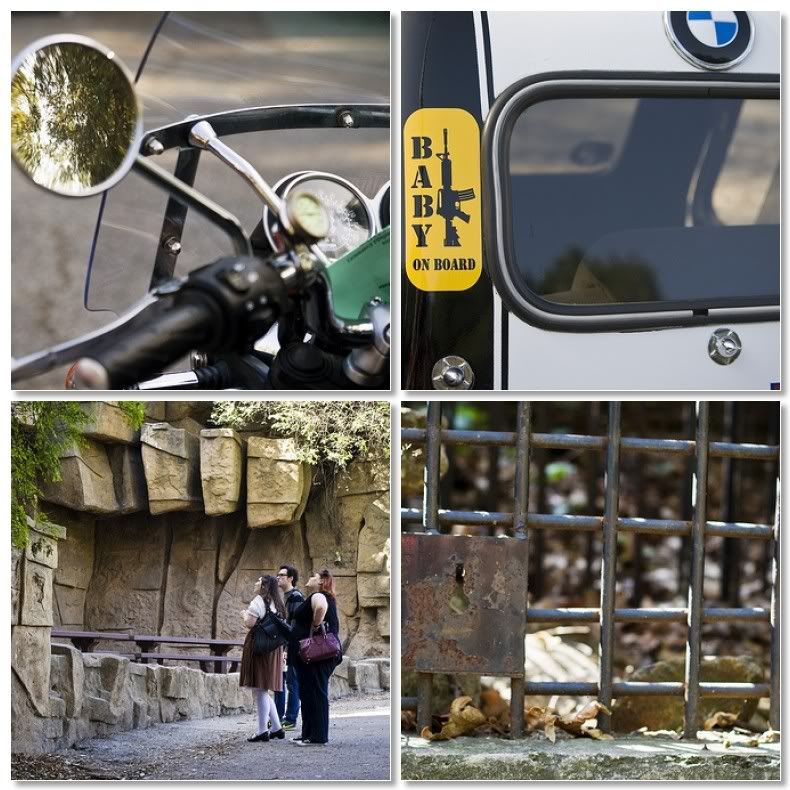 The people watching was amazing, of course: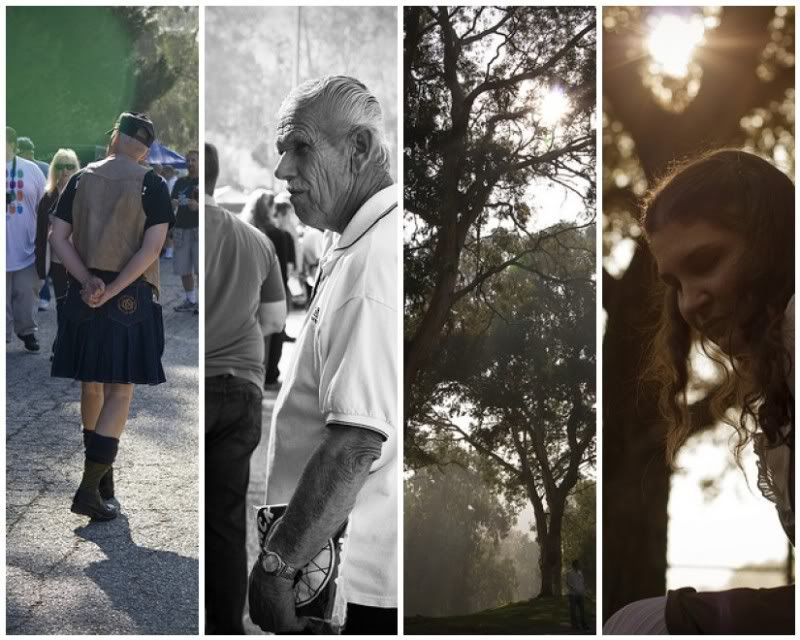 And my absolute fave shot of the whole day turned out to be my very first one: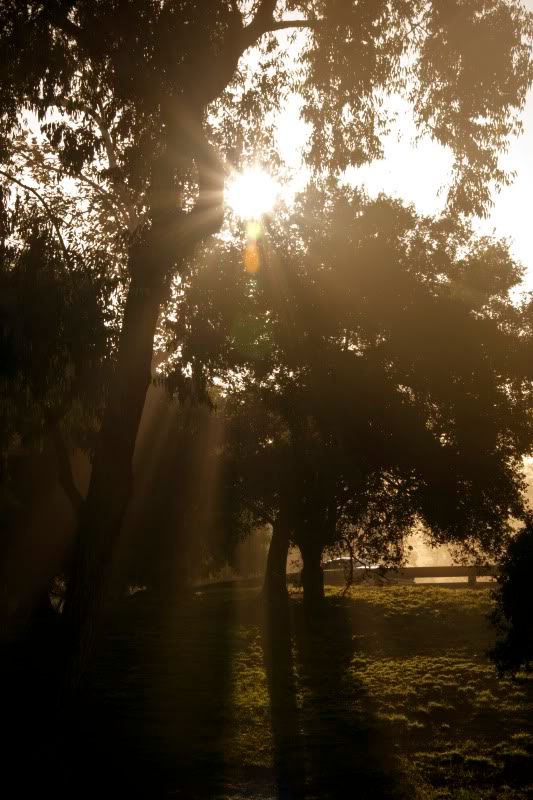 Afterwards the four of us headed to Swinger's in West Hollywood for lunch. Holy mother was it good food! Definitely will have to go there again.
tagged
faded & blurred,
photo walk
in
photography