Thursday, December 3, 2009 at 07:19PM
A while back I blogged about gift ideas for other people, and now I thought I'd make it easy on my family and share what I'm wishing for this year. [I apologize in advance for inadvertently adding to anyone else's wish list!]
The Fuji Instax camera - so many fun things you can do with this latest version of instant film!
Money towards one of these babies:
A mug warmer. Once upon a time I had one, but forgot all about it when I left my old job. I'm such a slow drinker this is totally necessary for my morning cup of tea.
This adorable messenger bag (yes, really mom, I want it in pink!). I'd use it as a camera bag, of course!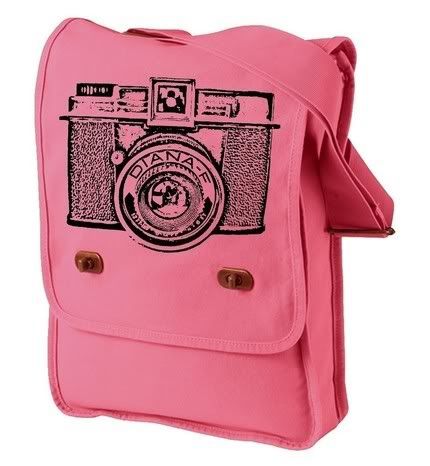 Speaking of the Diana camera, it'd be super fun to get the new adaptor + lens set so I can play with that dreamy effect they're known for, without paying to develop film. :)
I've also got a running list of books on my wish list at Amazon (surprise). Gift certificates are always welcome for Sephora, ModCloth or Etsy (as you can see to the right, my favorites list is extensive there - I'm totally addicted!). And if you're in a more charitable mood, you could donate to Barks of Love instead - they're a wonderful organization run entirely by volunteers!
What are you wishing for most this year?
xo