Thursday, July 30, 2009 at 07:46PM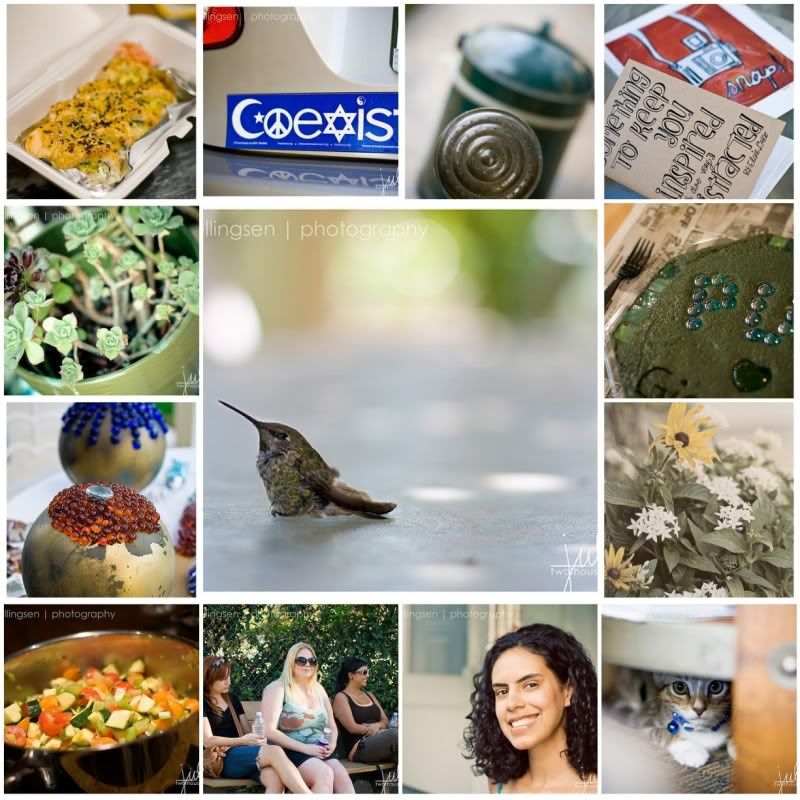 Besides playing with the kittens, lately I've been hanging out with friends, helping plan a wedding, ordering said bridesmaid dress, attemping to figure out what's causing my uptick in migraines, doing more cooking, getting inspired, spending more time outside (now that the heat wave has eased off a tad) and working on my photography.
This weekend should be awesome - it's dads phrumpumpum birthday tomorrow, and they'll (i.e. my parents, my uncle and Donna, and Roger and Keiko) be coming up to the house from their annual Laguna trip tomorrow afternoon to cook up a storm and celebrate! Then Saturday my newly engaged cousin and her fiance Jim will be joining us. You can be sure the Trude paparazzi will be there, camera in hand!
That means tonight I'll be cleaning and getting things ready, after a stop at the local Farmer's Market. Hope everyone has a great weekend too!
P.S. I was able to get that hummingbird photo because the poor little guy ran straight into the kitchen window, landing stunned on the patio table for a few minutes. Eventually he flew off just fine. :)
tagged
project 365
in
personal