Wednesday, August 12, 2009 at 05:53PM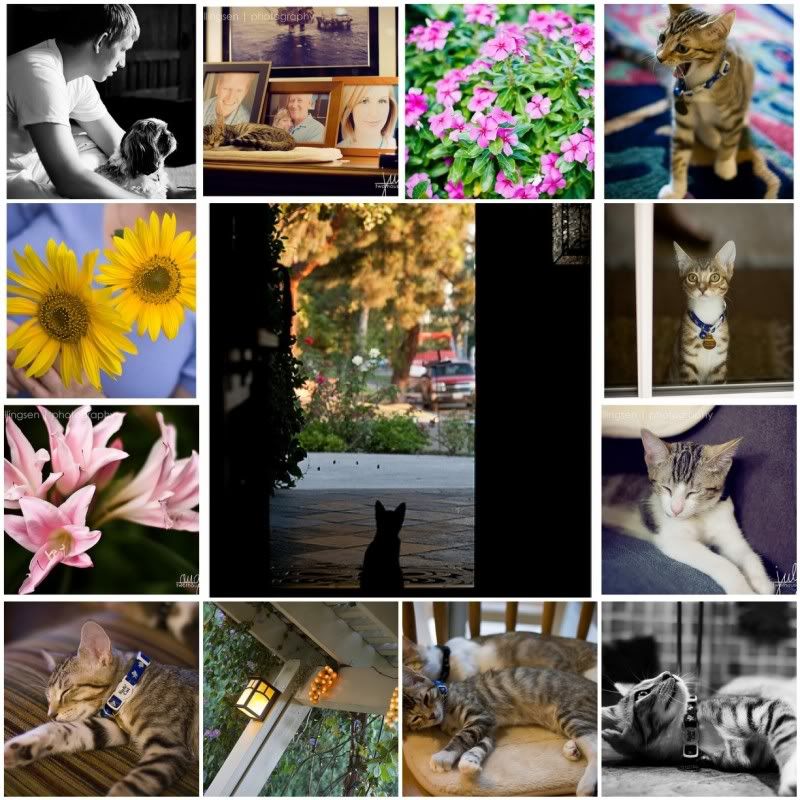 From the looks of it, you'd think my whole life lately has been kittens and flowers! But 'tisn't true! Potter and Gizmo just so happen to be the most photogenic creatures in the house right now (barring Dante, por supesto).
So, in order to make it up to the Mr. Bear and Dante, we took them to the dog beach on Sunday, finally. Photos to come! I'm still catching up, even after sitting at my desk almost all day Saturday.
At least Friday I was able to get out with the girls! As previously mentioned, we had a great girls night planned of dinner at Honda Ya (the best place in OC for Japanese food, hands down). The only problem with the restaurant is its tiny, so even with Annie getting there at 6 to put our name on the list it was closer to 7 before we got a table (however if you're only two its usually a much shorter wait). But it's always worth it!!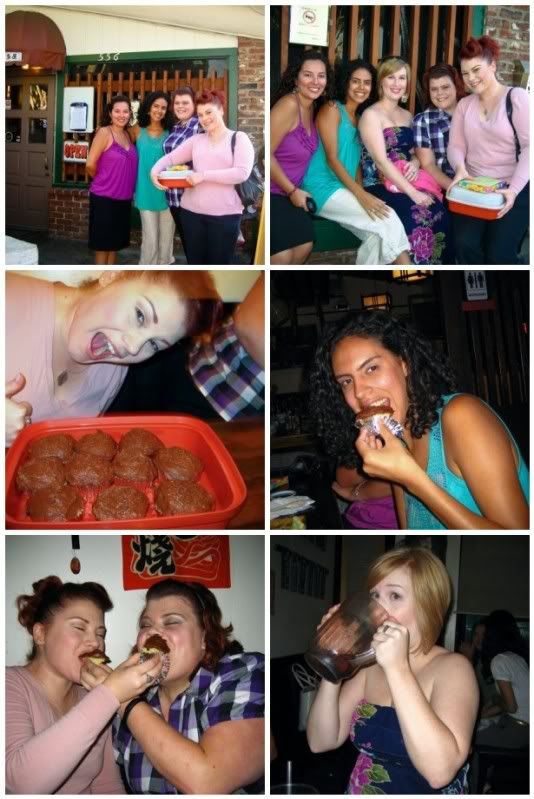 We stuffed ourselves to the gills with delicious food (and Coke, as seen in the pitcher above) and then the girls managed to somehow find room for Katie's cupcakes. I had reached my tipping point, so I had to opt out and forgot to get one later - boo!
Afterwards we headed to the movie and had enough time to have a round of drinks at Prime Cut Cafe right next to the theater - props to them for being understanding that we just wanted drinks and for getting us a nice patio table because there was no room at the bar. :)
I'm happy to report that Julie & Julia was wonderful, if a tad slow at parts. Meryl Streep is still genius, and managed to walk that fine line of being comical without making fun of Julia Child. Loved the portrayal of married couples too.
Tonight I'm off to Nancy's for dinner and some time in the spa, in exchange for getting her set up with Photoshop. I'm sure we'll be taking photos then too! If you haven't already, check out her photos. She's in the process of setting up a website and is available if ever you need photos done! I can personally guarantee you'll love them. :)
P.S. Have some gently used dresses you were planning on donating? I found out via The Budget Babe that eDressme is doing their own version of Cash for Clunkers! Basically they'll give you a prepaid shipping label to send them an old dress (they donate it to Goodwill) and they send you a 15% off coupon! I haven't shopped there before but they've got some super cute stuff. It's all karma, baby!
tagged
cats,
movies,
photography
in
weekend