Saturday, August 8, 2009 at 03:18PM
As I mentioned, last Friday was dad's birthday, so of course I had to post some highlights from the weekend!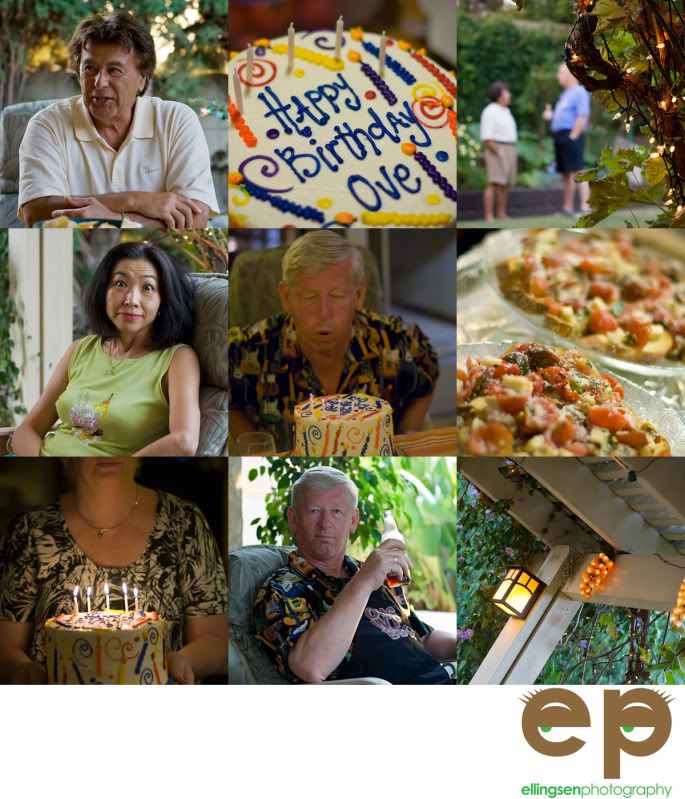 Friday night was mostly about eating and hanging out on the patio. :) We barbequed shrimp, chicken and steak, and Dad got a gorgeous carrot cake from Beverly's Best.
On Saturday Sarah and Jim (and Taj) came up to have brunch with everybody. I think it was the best brunch we've ever done. Breakfast burritos, Norwegian waffles, fresh fruit, bruschetta, and champagne. Oh, the humanity.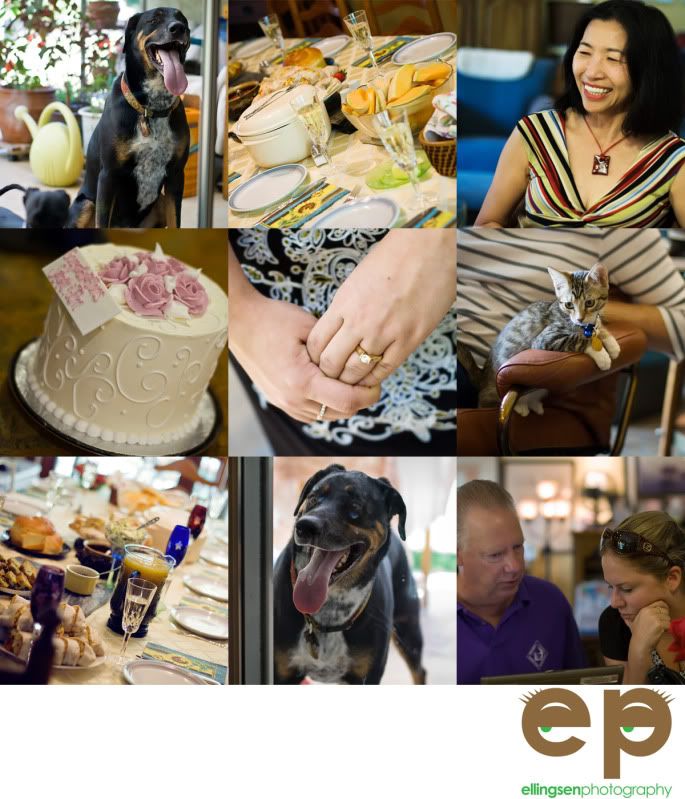 We also surprised Sarah and Jim with a little Beverly's cake of their own, as we hadn't seen them since they got engaged and wanted to congratulate them! :) Isn't Sarah's ring lovely?
What a great weekend! This one is much more low key, but at least I'm getting a lot done today. :)
P.S. How do you like my new logo? Colby did an awesome job designing it, it's exactly what I was looking for!