Monday, January 4, 2010 at 06:51PM
The break is officially over! I have to admit I feel a tad nostalgic that the holidays were over just like *that* but I also have high hopes for 2010. I like to think that 2009 was more of a rebuilding year for me, like high school sports teams that get a new coach. ;) I worked on paying off debt, educating myself more seriously about photography (and the business side of it), expanding my horizons and really just getting my act back together. I feel more comfortable with myself than I ever have (not counting the extra bit of love that has crept up slowly the past two years) and my family relationships and friendships are more solid than ever.
So, all that to say...bring on 2010! :)
And now, a photographic roundup of Christmas in the Ellingsen household...
Dad's little model village of the buildings that line the harbor in Stavanger (you can see the real life version here):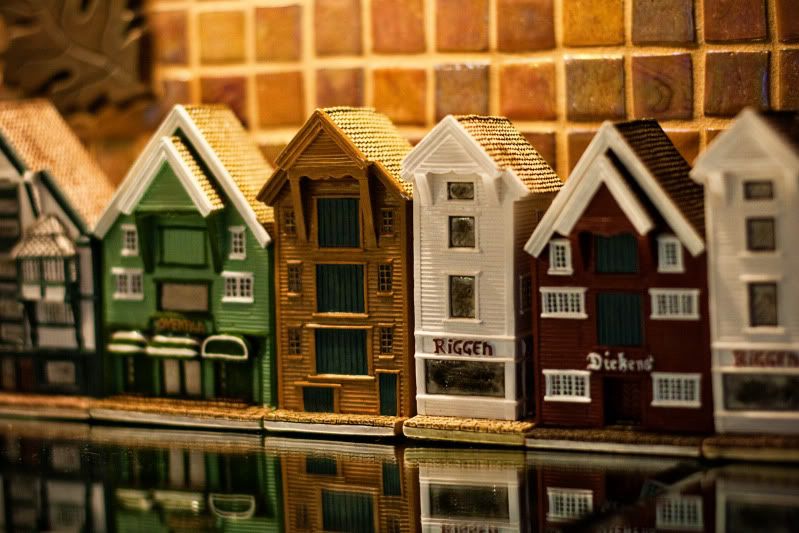 Our lovely tree all done up: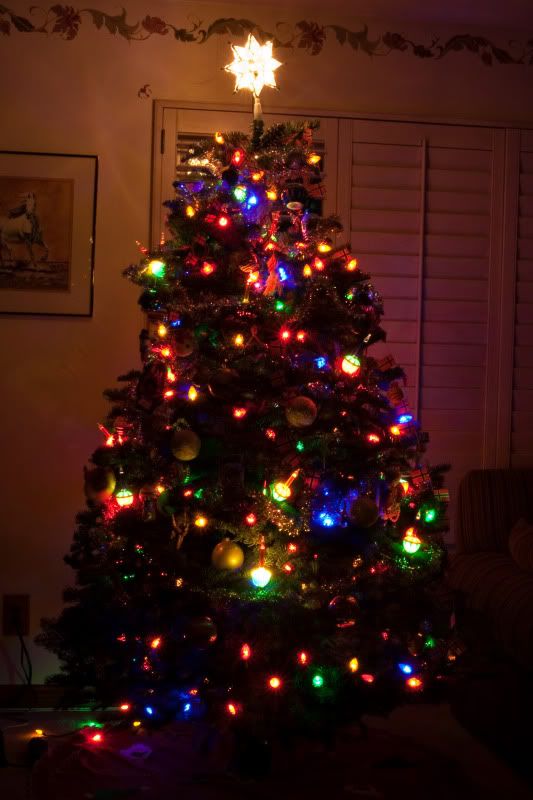 Enough cookies to feed an army: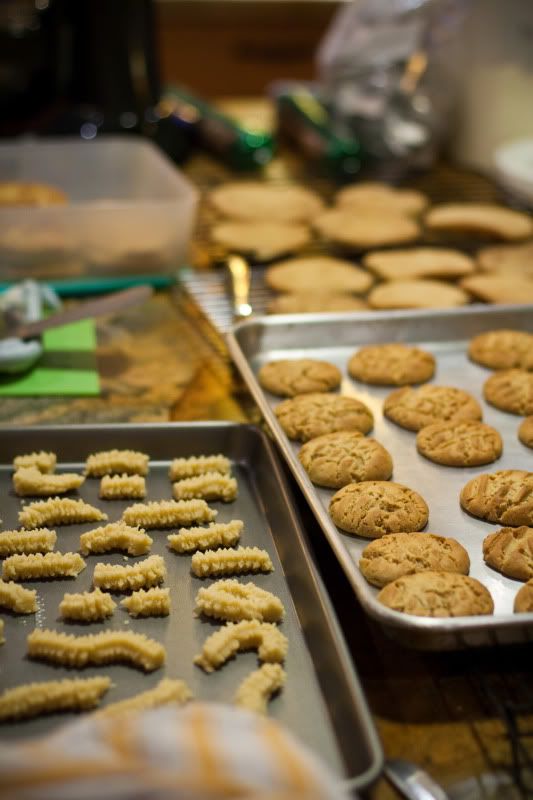 An amazing haul of goodies from our friends in Bergen, including at least 2500 Stratos bars, brunost, baking marsipan and my personal favorite, Siegemann.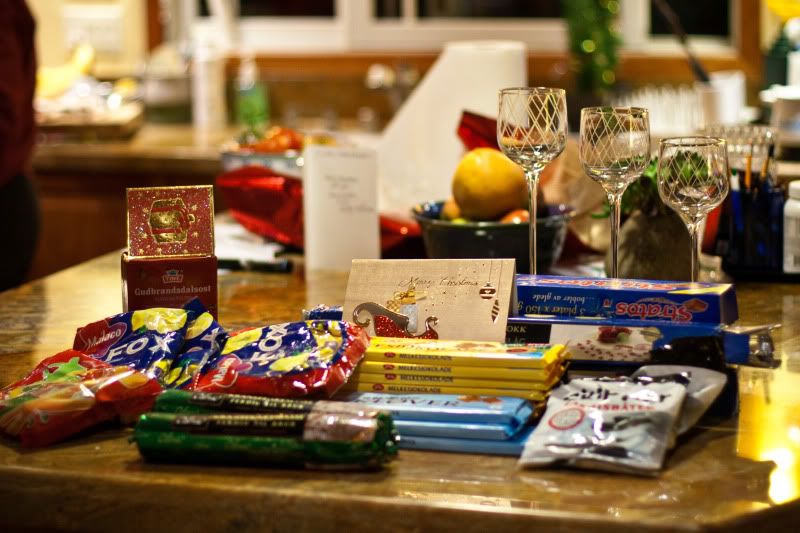 Dad's adorable Christmas tabletop village, which has been growing and morphing since I can remember: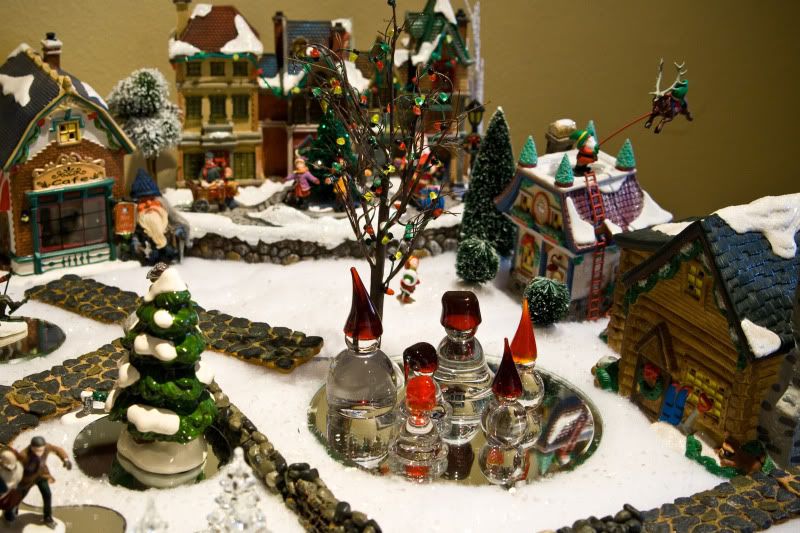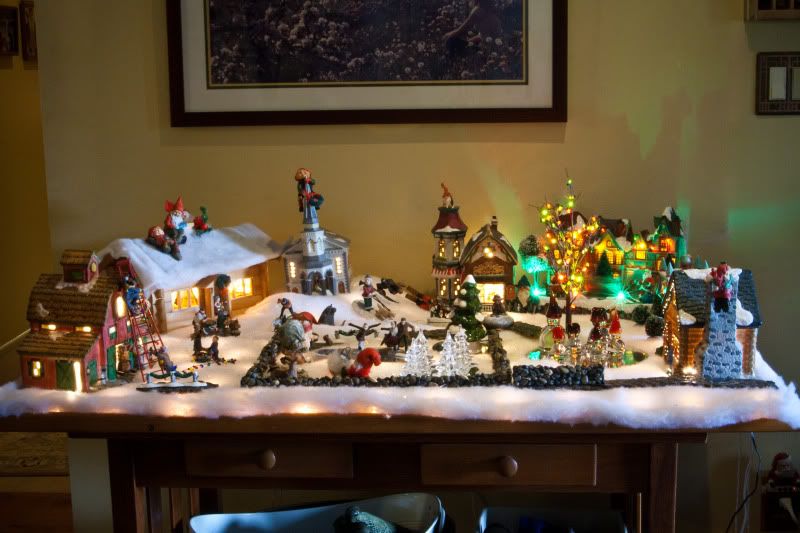 The Christmas table, all ready for the mountains of food we prepared:
The place settings, with adorable golden pinecone placecards handmade by Sarah (my brother's GF, not cousin Sarah...I know, it gets confusing).
Alex being funny:
The next day cousin Sarah and her fiancee Jim came over to do some more gifts with us, and Sarah decided to be a role model older cousin with this tiki mask Alex received: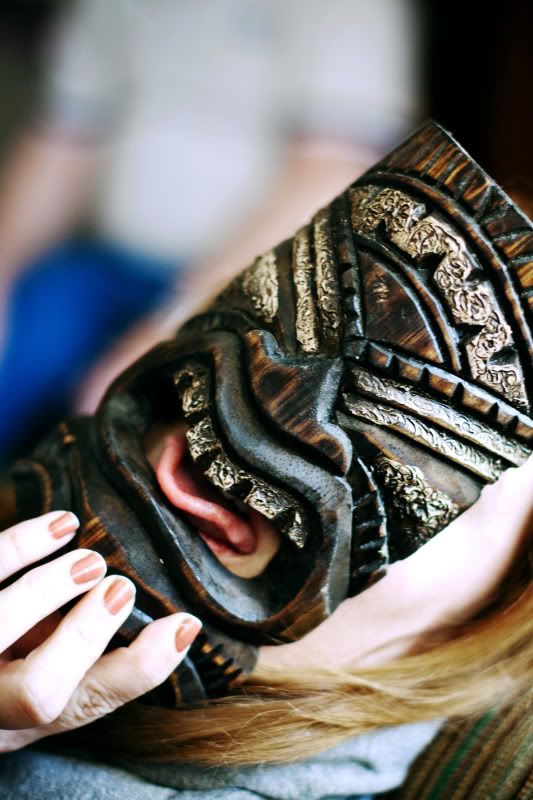 All in all, a super awesome Christmas. I'm so thankful that we were all able to be there together, healthy and happy!
That Saturday my girlfriends and I got together for a friend's Christmas (gift exchange and then out to see Sherlock Holmes), and I just adore this photo of our collective haul: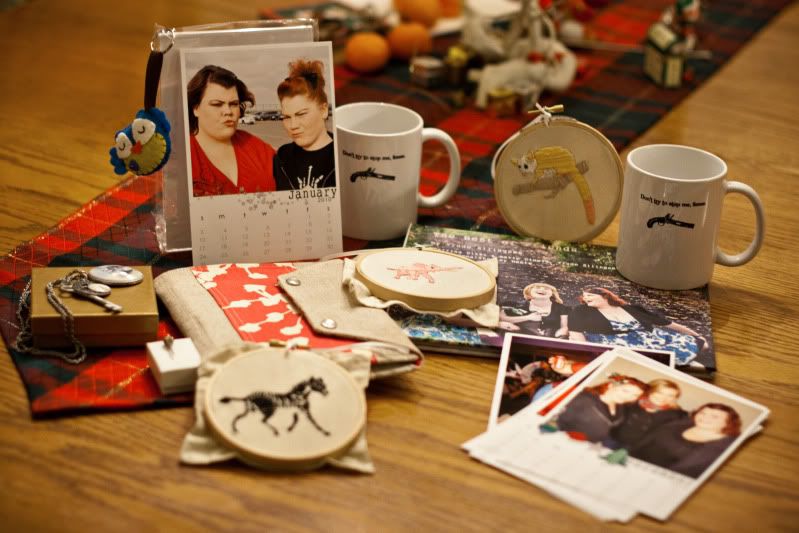 So sweet, right? A photo book for Nikki of our session with Nancy (ordered from Blurb, I'm definitely using them again!), custom calendars again this year, custom mugs with a favorite line from one of our favorite movies, embroidery hoop ornaments by Mindy, and of course some great things from Etsy. :) Huzzah!
I'll be back with shots from the Christmas Crazybooth, we went for a slightly different setup this year and I like the results. So much still to blog, but I'm really glad I took a break away from the computer while I was off work!
xo