Friday, May 14, 2010 at 06:10PM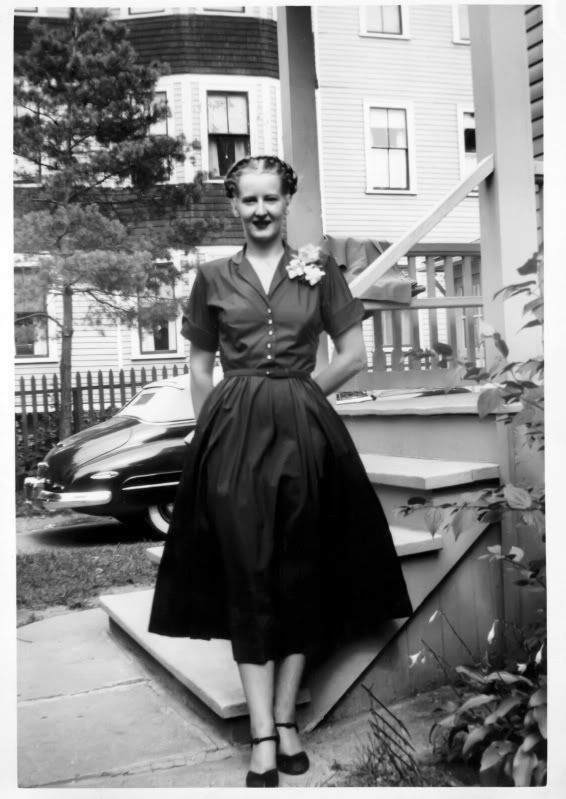 My grandmother passed a few months before I turned sixteen, and since then I've thought about her often but never really dreamed about her (and I'm the type who remembers all my dreams when I wake up). The night before last, I had one that I woke up remembering clear as day.

So often in my dreams it's like I can never blink enough to clear my vision, or I can remember the progression of the dream sequence but not exact details. This time was completely different. I was in a cabin, at night, watching my mom cook in a vintage-style kitchen. Then things kind of morphed and it was my grandmother instead, but not as she was when she passed. She was young, younger than I have ever known her in real life. I suppose that's how she wanted me to see her. As she cooked up a storm, we chatted as if I'd known her all my life and she had never left us.

Man, it's making me tear up even now. I can't remember exactly what we talked about, although I know it involved me telling her all about Mr. Same Same, sitting at the table with a mug of something and watching her mix and stir and taste test.

And the craziest part? When I got home from work and told mom about it, she said she had dreamed about her that night too. And she reminded me of the cabin my grandparents owned for years on Bungee Lake in Connecticut.

Holy shit.
It feels much more like a memory, a memory-that-could-have-been, than a dream. I'm so incredibly grateful for her visit.
P.S. For something else I'm grateful for right now,
click here
. Mr. Same Same managed to make my whole
week
. :)