Friday, July 23, 2010 at 05:49PM
A few weeks ago I finally dug out my dad's old Nikon FM, which I've been meaning to do for months now. I've been especially inspired by Caroline Tran, who's only been in the industry a few years and has already started incorporating more and more film into her work (and it's absolutely gorgeous, check it out!). I wanted to make sure I had it with me for my road trip up to the bay area, so I took it to Fullerton Cameras where the guy helped me pick out film (one color, one B&W) and loaded it with new batteries. It's so nice when people are super helpful even when it's just a small transaction!
After a brief reminder lesson with my dad, I was all set! It was so awesome playing with it on the trip. Like everyone says, it really makes you slow down more and carefully consider the shot. I tend to try and do that normally, but it really had me pushing my boundaries to make every frame count! Plus, that heavy shutter sound and winding action is so satisfying. :)
Once we got back, I did some research on local printers and decided to try Fullerton Photographics. They didn't disappoint! They didn't cost much more than Costco or CVS would have, and I really like the quality of the prints and scans. Some of the white balances were a little off but for the most part I'm happy with the service. Plus they print your name and the date it was developed on the back of every print, which is super cool.
I was really nervous to look at the prints, but I'm happy to report that nearly all were in focus and properly exposed! Huzzah! And I'm seriously in love with the fact that I don't have to do any editing, as much as I love playing with Photoshop.
So without further ado, here are my favorites...
Of course, a preliminary test shot (mom's sunflowers from the garden):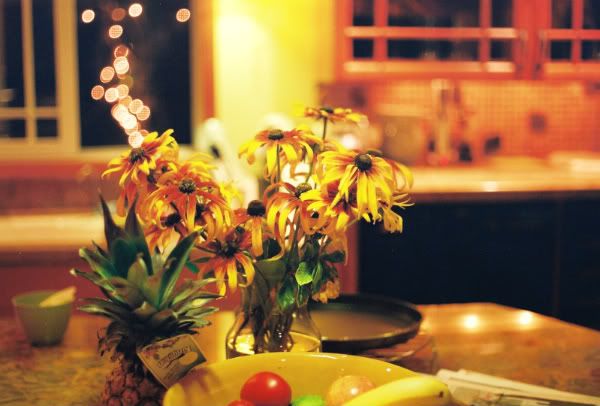 For some reason this one turned out crazy blue, but if I wanted to it would only take me 30 seconds in Photoshop to fix (the crooked horizon is another story!).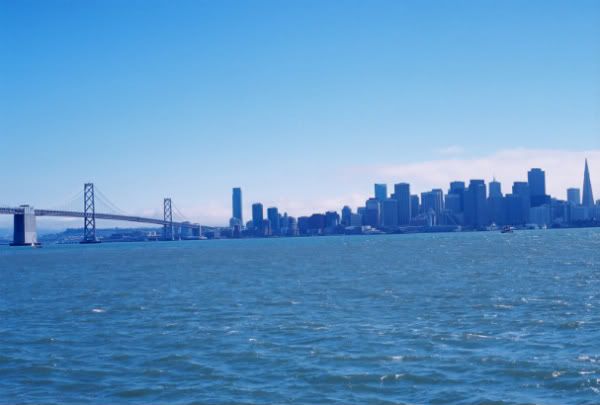 A view of the Bay Bridge and the city from atop Yerba Buena. Mr. Same Same's buddy that lives on Treasure Island took us over there since we had some time to kill before meeting up with Caroline.
Turned around from where I was standing and just loved these little orange flowers and the texture of the grass: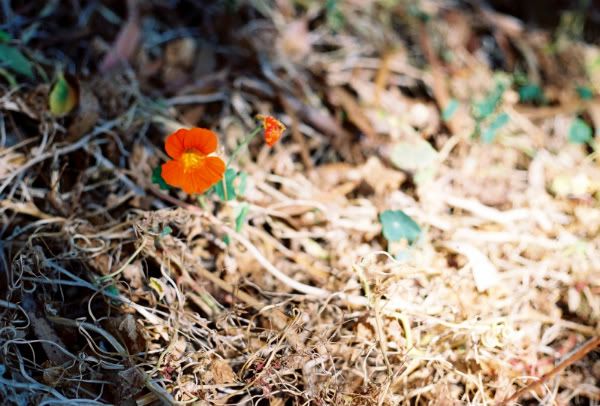 The lovely Caroline!
I'm so excited this one turned out, I can't even tell you!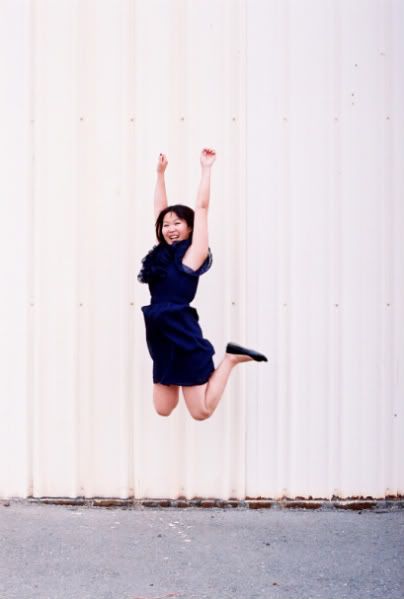 Nearly half the roll was Muir Woods. I just couldn't help myself! The place is absolutely magical. And being fanboys/girls, we had to go! (It's where Lucas filmed scenes that took place on Endor.)
The boys, attempting to be cool.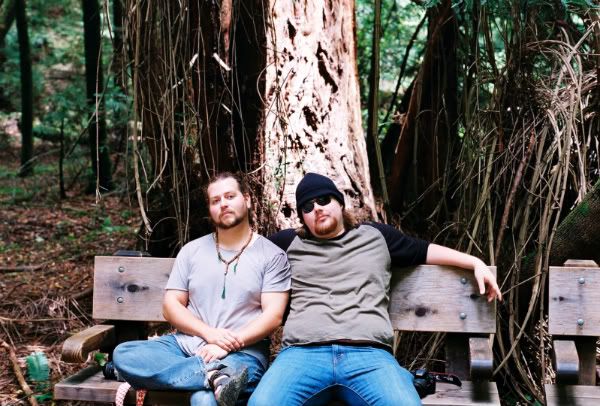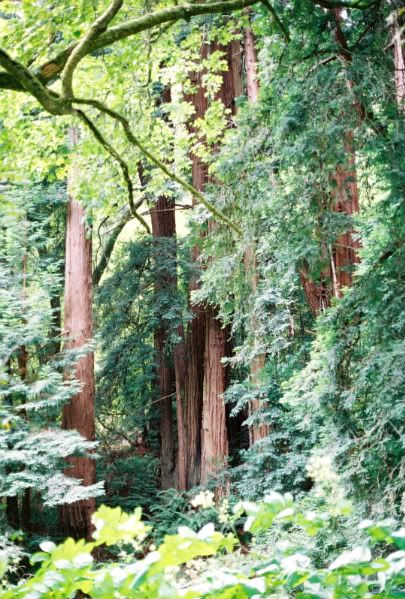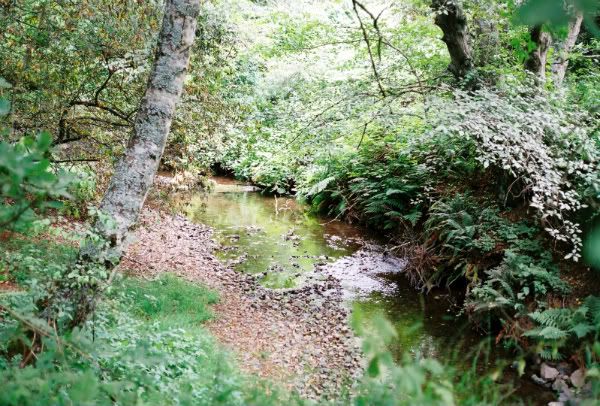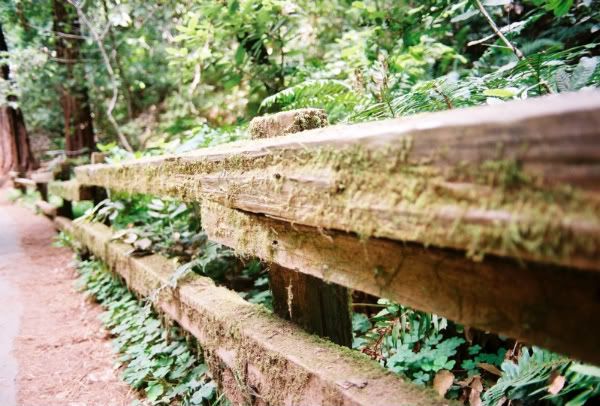 Classic California footwear.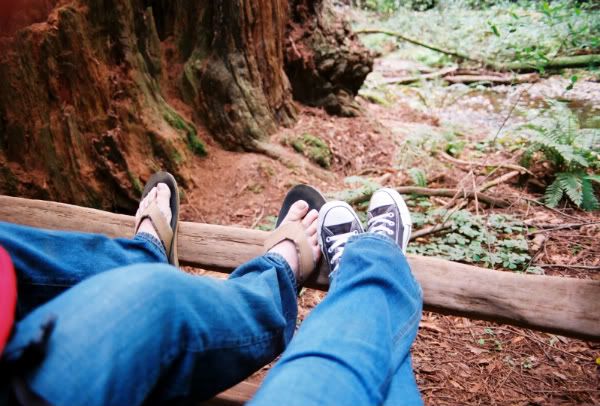 Of course I had to put on the 24mm wide angle lens to really capture the awesomeness of the redwoods: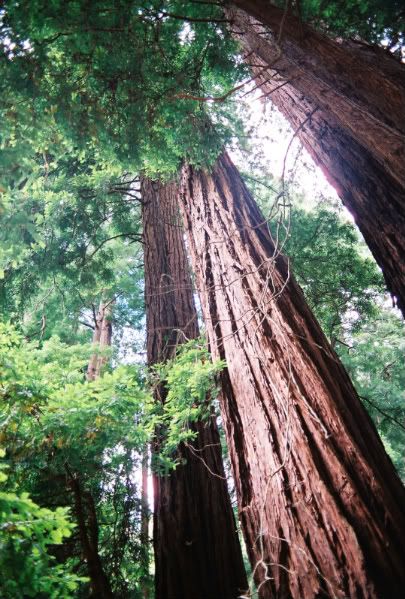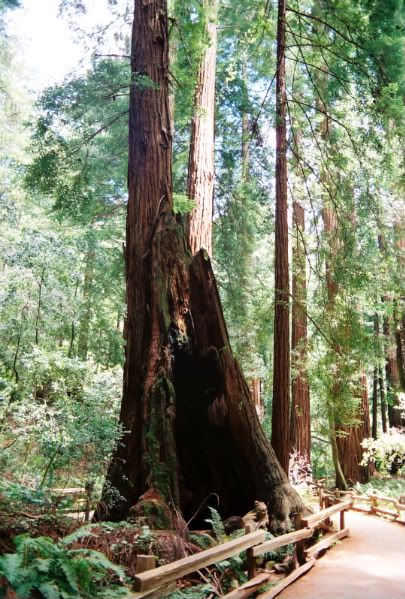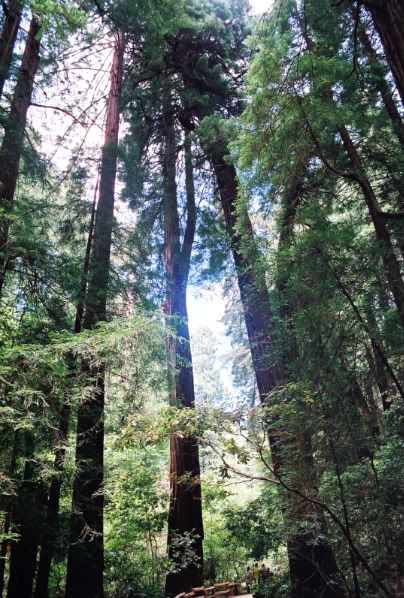 It's not focused right, but this was my attempt at paying homage to this shot my dad took of my mom in 1981.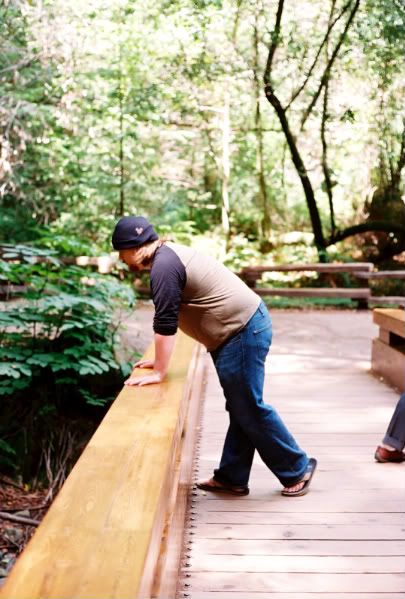 And there's always the problem of using up a roll that you want to develop, so I caught some pretty light in my front yard: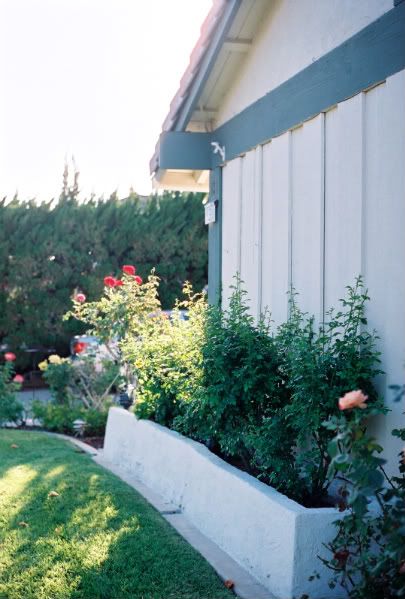 All in all an awesome adventure (back) into film! I've got a roll of T-Max black and white film that I'm making my way through, so I'll be back to share those results. I'm bringing it with to the Worldwide Photo Walk tomorrow afternoon in downtown LA so hopefully there'll be some good stuff!
Hope everyone has a wonderful weekend!
xo
tagged
film,
photography,
travel
in
photography,
travel